Coupe's Village currently has space available for lease. With over 30 Suites in our office complex, we may have just the space that your business needs for your business in Coupeville, and centrally located for the entirety of Whidbey Island.
If the Suites below aren't what you are looking for, give us a call at (360) 678-7000 or email cvh@whidbey.net. We may have other space available for lease that will be a perfect fit for you. We can also reconfigure space to better fit your needs.
Building C, Suite 102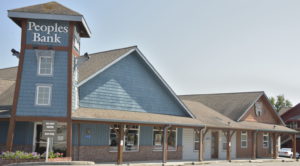 This suite includes a larger office, and a larger workspace, a smaller workspace, 3 smaller offices, and a bathroom. The suite has both front and rear building entrances, and the rear entrance is adjacent to very convenient and unobtrusive employee parking. It has a total 800 square feet of space.
Suite Interior (click on pictures to expand)
Building A, Suite 101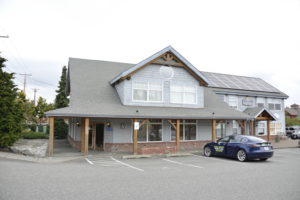 This suite is being vacated for the first time since the complex was built. It has a beautiful and spacious open beam entry and main office area, and multiple smaller offices and work areas with a total of 904 square feet of space. On the side of the building is an exterior patio area screened by foliage providing a cozy atmosphere.
Suite Interior (click on pictures to expand)
Building E – Available in Summer 2020

Most of Building E will be coming available at the end of May 2020. It has 2,177 square ft available upstairs, and 1,640 square ft available downstairs. We are happy to discuss the exact amount of space and configuration you need for your business. It currently has offices, open work areas, and restrooms both upstairs and downstairs.
Building Interior – Upstairs (click on pictures to expand)
Building Interior – Downstairs (click on pictures to expand)